It's Dress Your Daughter Like a Whore Day!
Or that's what it looks like if you use the girls' 7-14 section at Kohl's as a barometer. Great balls of butter on toast, the last time I saw fashion that trashy was before they cleaned up 42nd Street. Oof. Looks like we'll be be school shopping at Oshkosh this year.
I managed to get some more pictures to load. Wanna see?
First is a baby sweater. It is a simple raglan top-down cardigan with a seed stitched border on the collar, cuffs, and hem. It's made from Debbie Bliss Cotton Cashmere and it is lovely to feel. And machine washable, apparently. It's a gift for a new boy baby. Very masculine, no?
I made a second one of those quilted lattice hats and nope, it wasn't a fluke. It's a good pattern. I shall write it up. I'm making a third one right now with purple and yellow this time. And I'm seriously going to go up to Joanns and clean them out of this stuff. I LOVE it! Best baby yarn ever, I think.
And finally, how 'bout some homespun? This was handpainted roving from handpaintedyarn.com. I can't begin to describe the softness. It's poofy. Like a cloud. Like a baby's butt. Like...something really poofy. It's a gift for my SP, and if it was something--anything--but a sockweight yarn, I'd keep it for myself. But it's too light for my use, and I picked the purple just for her, so off it goes.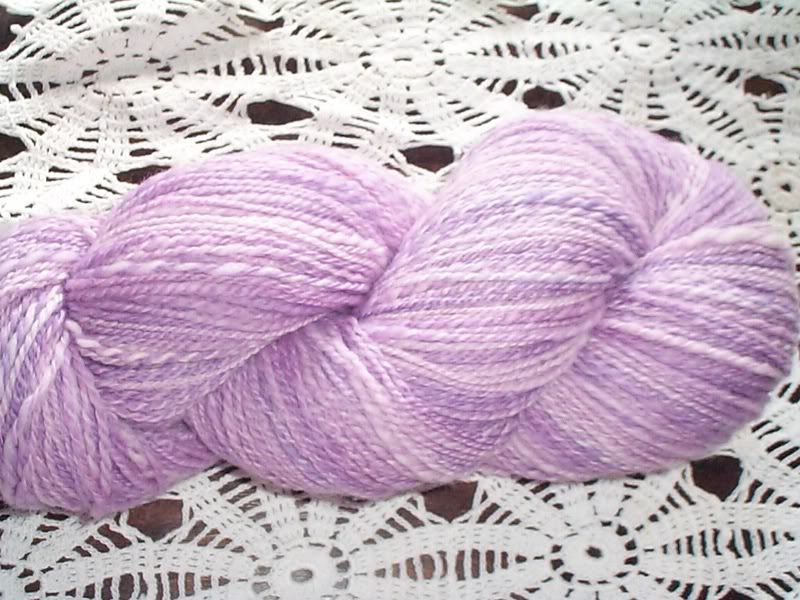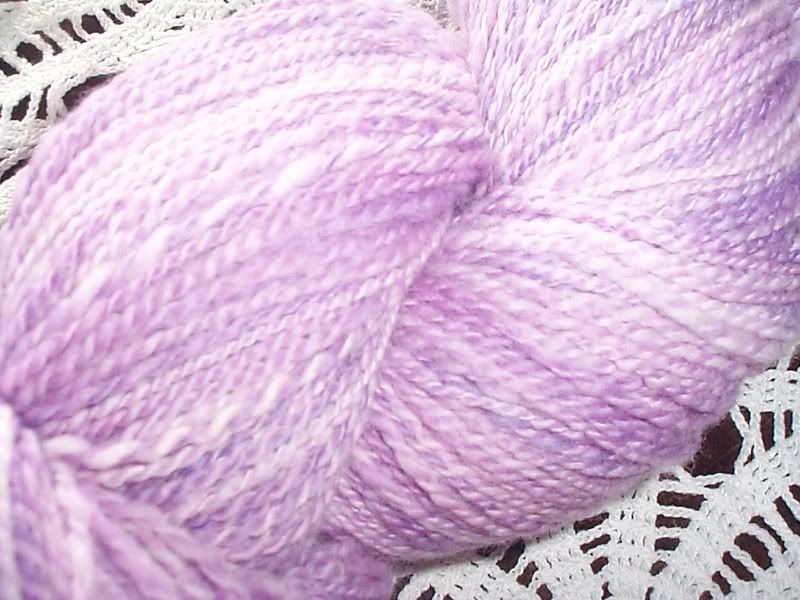 That's all. I'm glad I got that off my chest.