A Crafty Post
This post is full of crafty goodness.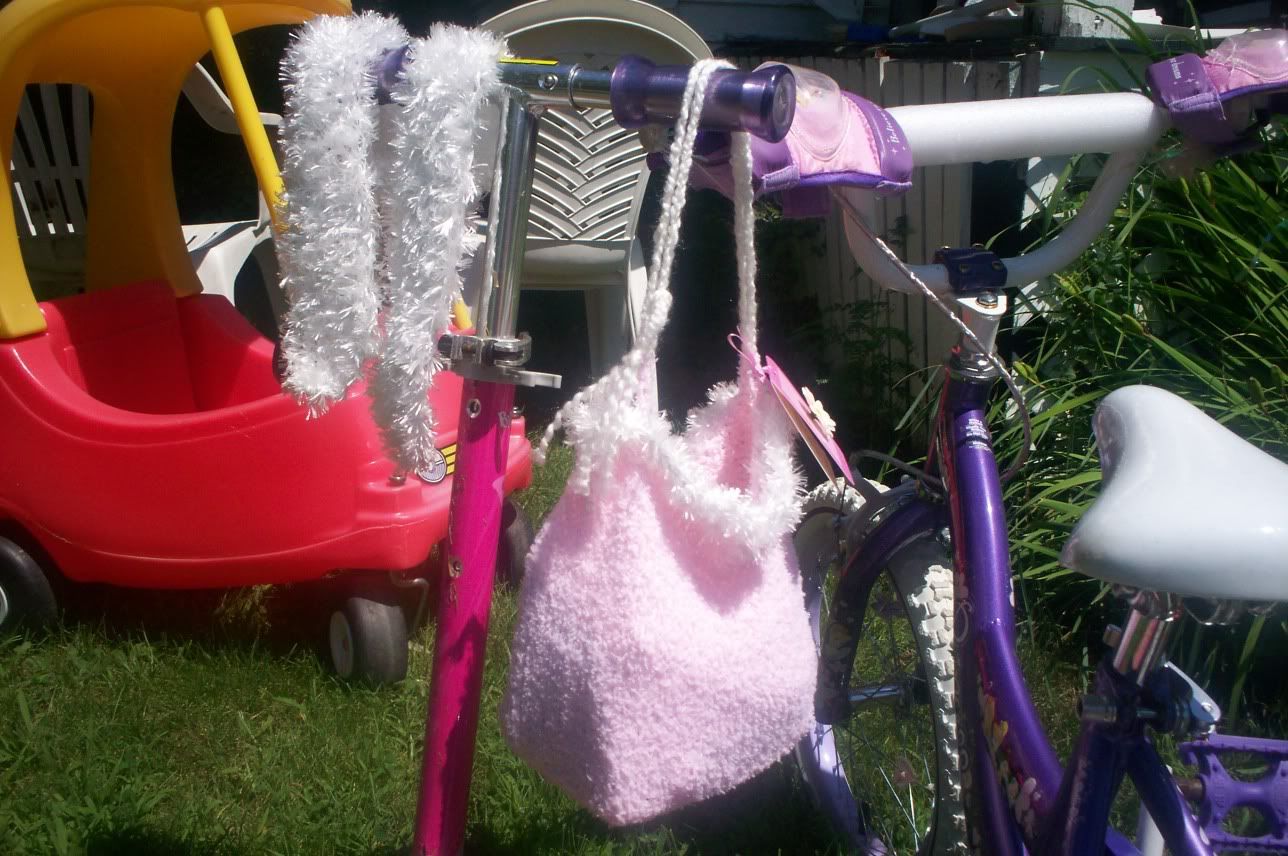 First, I finished a bag and boa for our sweet little friend Annie who turned four yesterday. Miss Thing's "Pink Kitty Party" is on Sunday, and she is getting a new purse loaded with Little Girly Goodness, and a fuzzy boa scarf because what little girl wouldn't like a fuzzy boa scarf? I made the bag itself out of a clearance skein of TCL Baby Teri yarn. It feels like cotton terrycloth all knit up, but it's all acrylic-y wonderfulness. I put a piece of plastic canvas in the bottom to make it stand flat, and it's trimmed with some gnarly white eyelash fur that was a donation. The boa matches the purse, natch.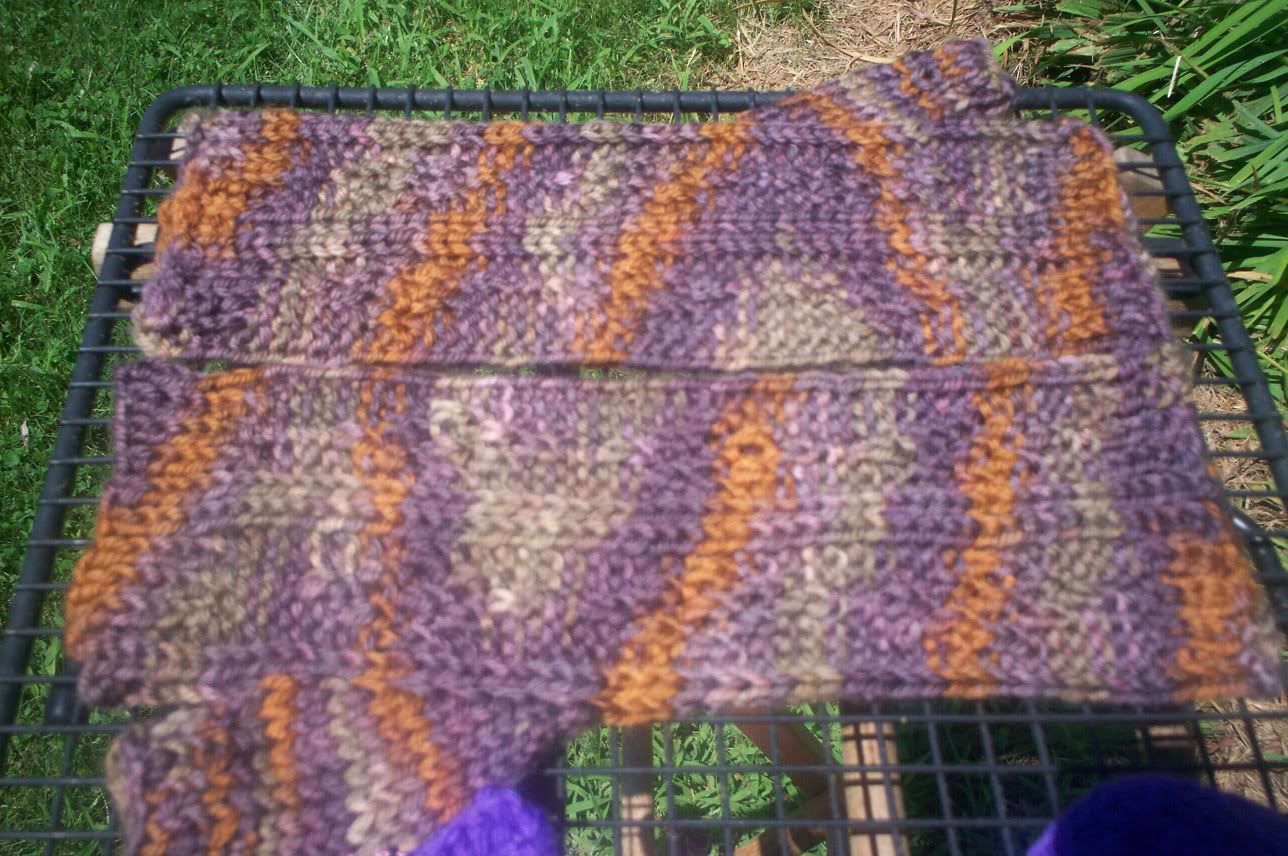 Second, I finished a pair of fingerless mitts for a customer at my etsy store. These were made to order, so I hope she likes them. If not, look for them to be on sale in the near future.
Which reminds me that my sister feels I should have a permalink to my etsy store somewhere. And as soon as I can make that happen, I will. I did sell a couple of things so far.
And third, my fifth pair of Red Hat Lady Slippers. Only ten pair to go.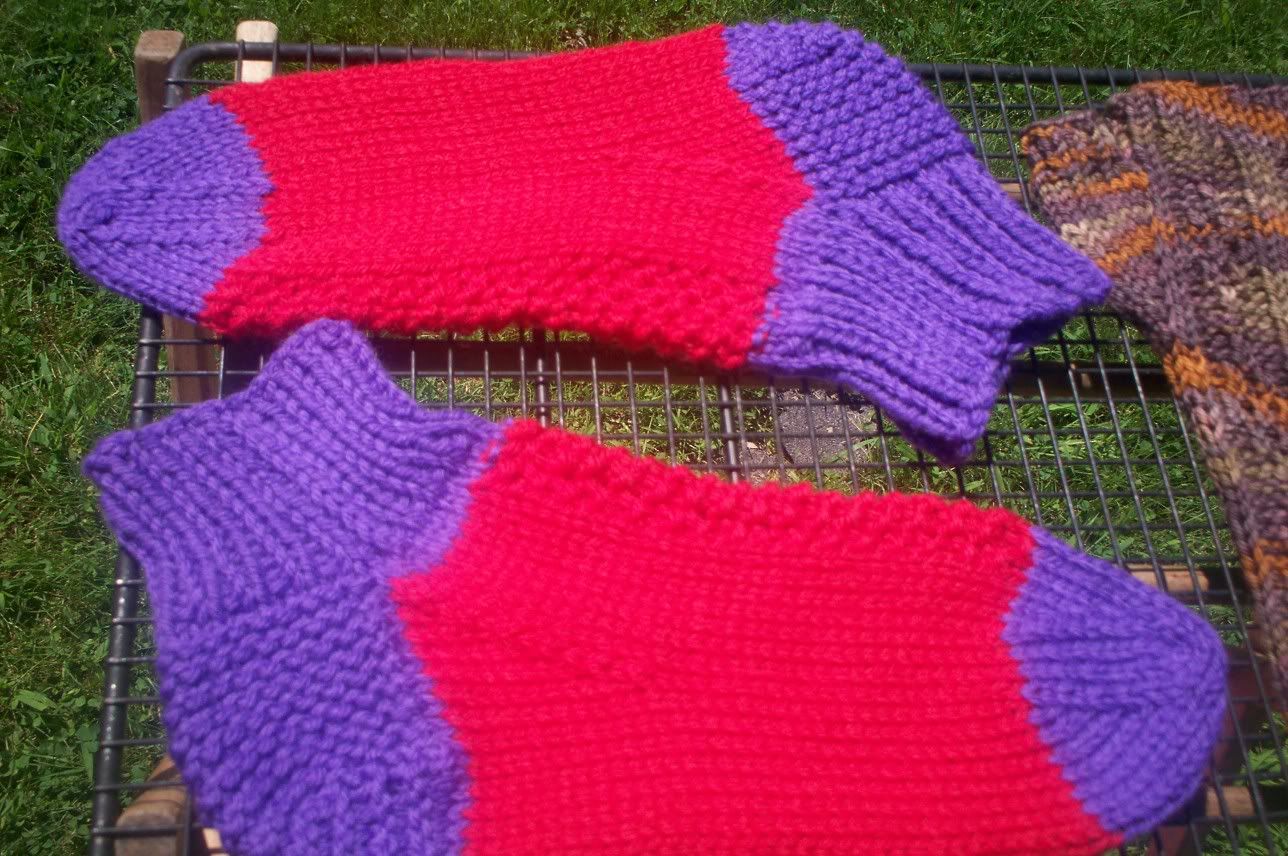 I also created and made a couple of bandanna-type head coverings. I'm knitting a shawl, and I thought that the point of it would be cool as a triangle bandanna, but instead of tying the ends behind my head, wouldn't it be easier to just make the triangle, then knit it in the round for a bit? No bulky knot! I would have posted a pic, but it's cotton and not yet dry, but I'll model it (or someone will) in the near future.
I think my next two posts are going to be more philosophical. I've got some stuff on my mind...