Sweeter than honey.
Here is Bobo modeling my Beehive hat. She has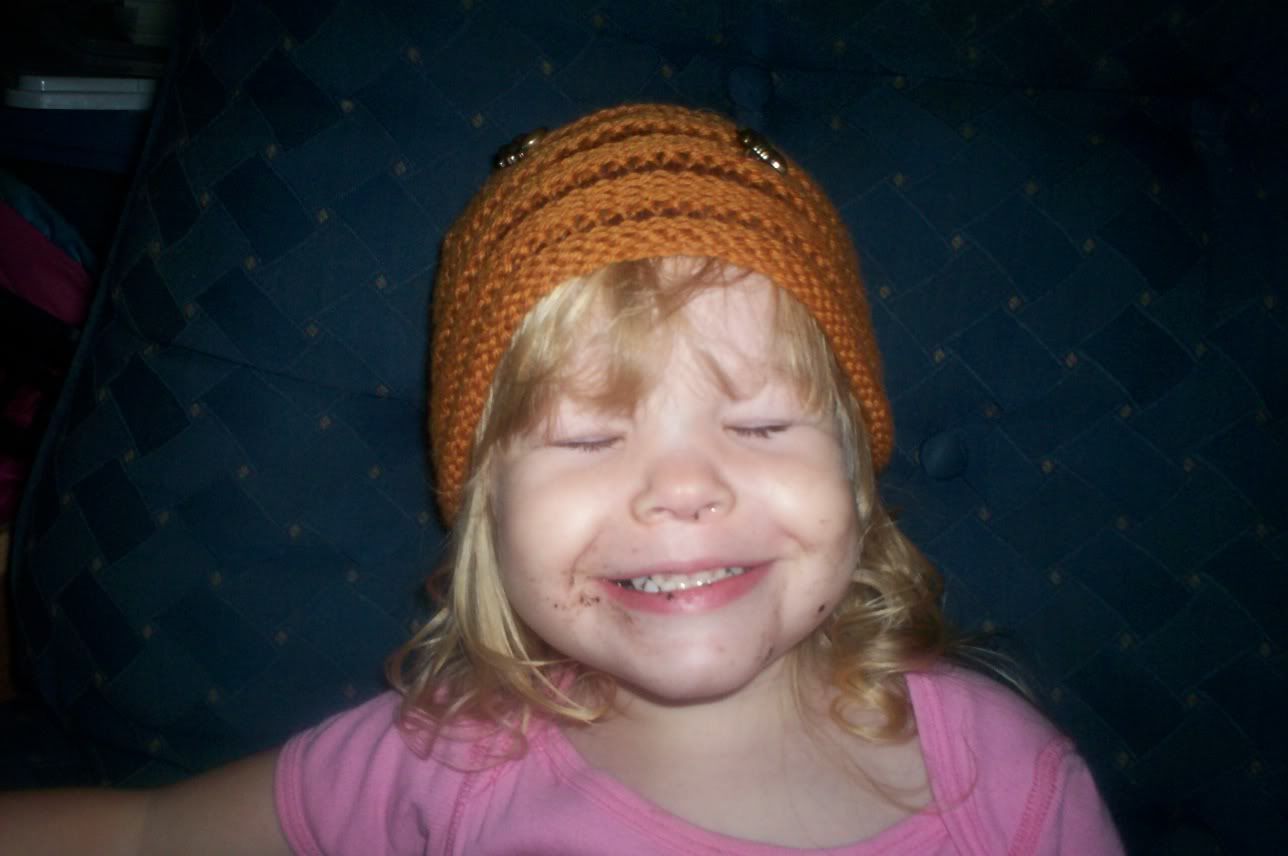 been bribed into the photo with a tasty Oreo cookie. There isn't much she won't do for an Oreo. The same can be said for her mother. I am a Cookie Ho.
So the hat is my own invention. It's a basic roll brim hat with purled rows interspersed with knit rows for a bulgy "beehive" look. I used Knitpicks Wool of the Andes in pumpkin (which is not remotely the color of a pumpkin, spank you very much), and maple sugar (which is not remotely the color of maple sugar but rather a dark amber maple syrup. Who the hell names their yarn, anyway?) And the bees are plastic buttons by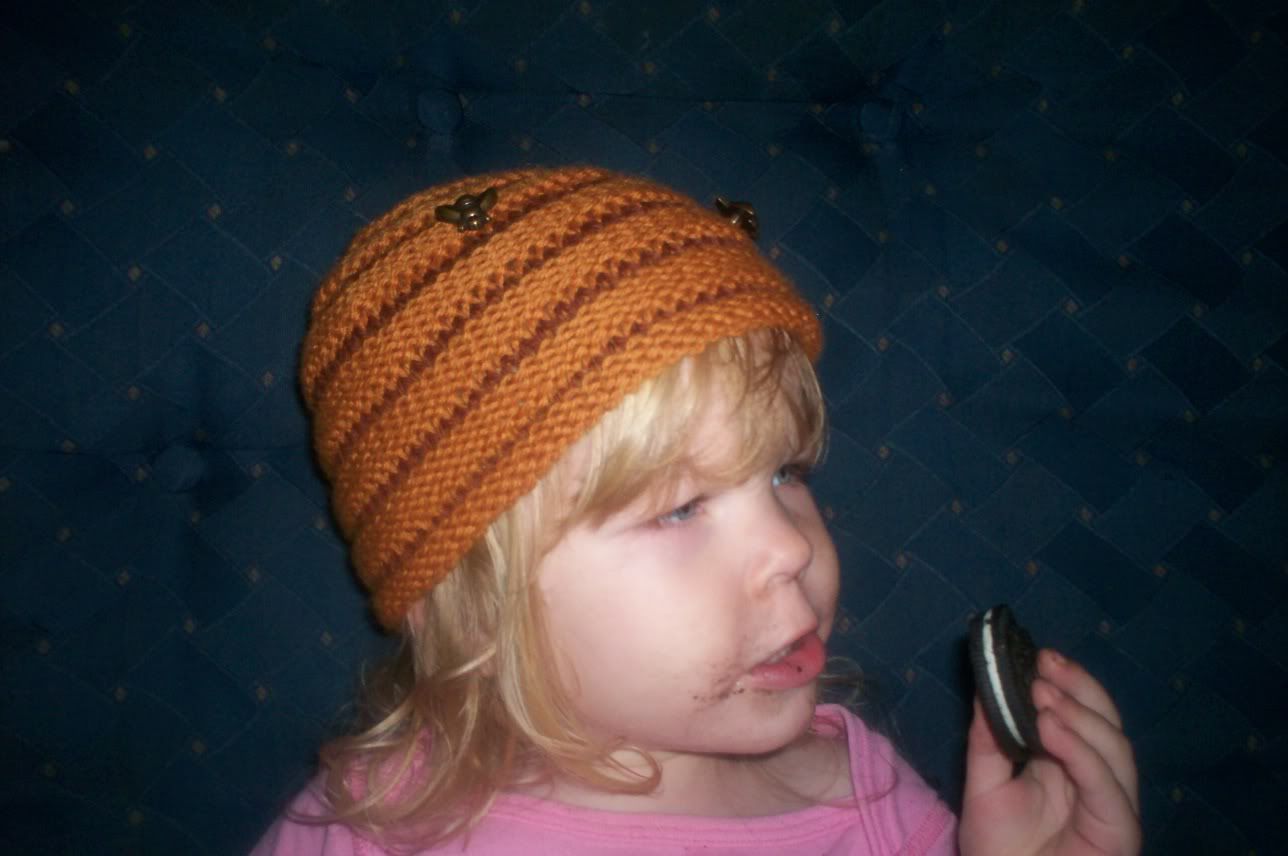 JHB International, but they look like brass.
And this particular hat is about a size too small for the Bo, but she's the smallest model I've got. Thank God.