I'm Yarn Drunk!
A wet day for man and beast!
Just got back from the NH Sheep and Wool Festival. For starters, let me say that it was raining all day. POURING. Buckets and buckets of rain. And for a sheep festival, I saw three sheep dogs, three alpacas, and two sheep. I think the animals were called on account of rain. I did get a shot of two sweet lil' alpacas and another of Ma and Sister in the downpour. I like to think the torrents of rain of biblical proportion added flavor to the day.
But the vendors were out in full force! Want to see what I got? Of course you do, silly!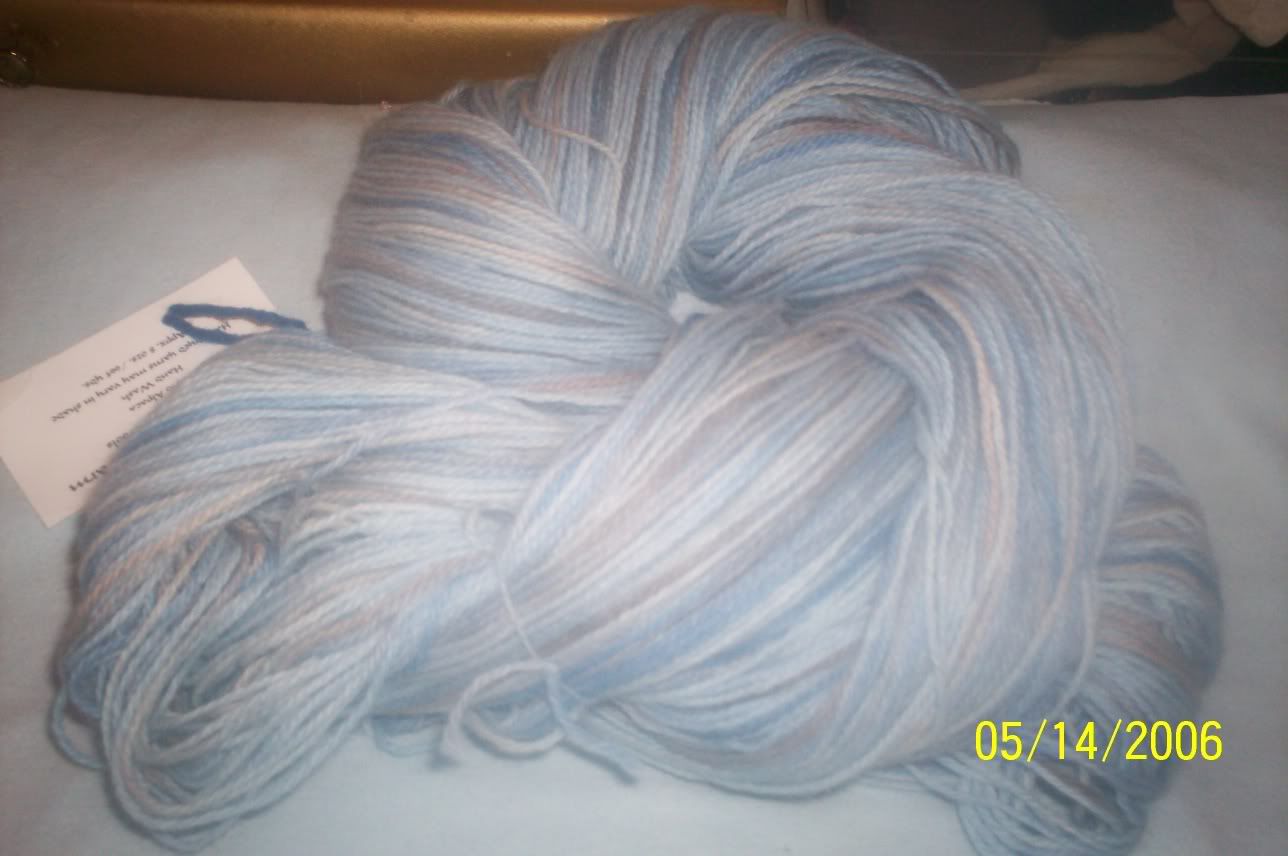 This is 100% alpaca from Maple Creek Farm. The color is called "Rhapsody in Blue." There's more than 600 yards there, for which I paid 34 dollars. It is going to be a lacy stole which I hope to have done in time for my cousin's wedding on Saturday. I think I can do it. As soon as the kids are in bed, I cast on.
This is 100% angora from Acker's Acres Angoras. It's a nice hank of natural brownish color and five tiny balls of colored angora to go with it. I'm thinking mittens for the girls. The whole lot cost me 25 bucks, but it was worth it. I wish you could feel how soft is was. One of her "neighbor" vendors had cashmere at a great price, but I resisted. It worked out well because I got all that fabulous alpaca instead.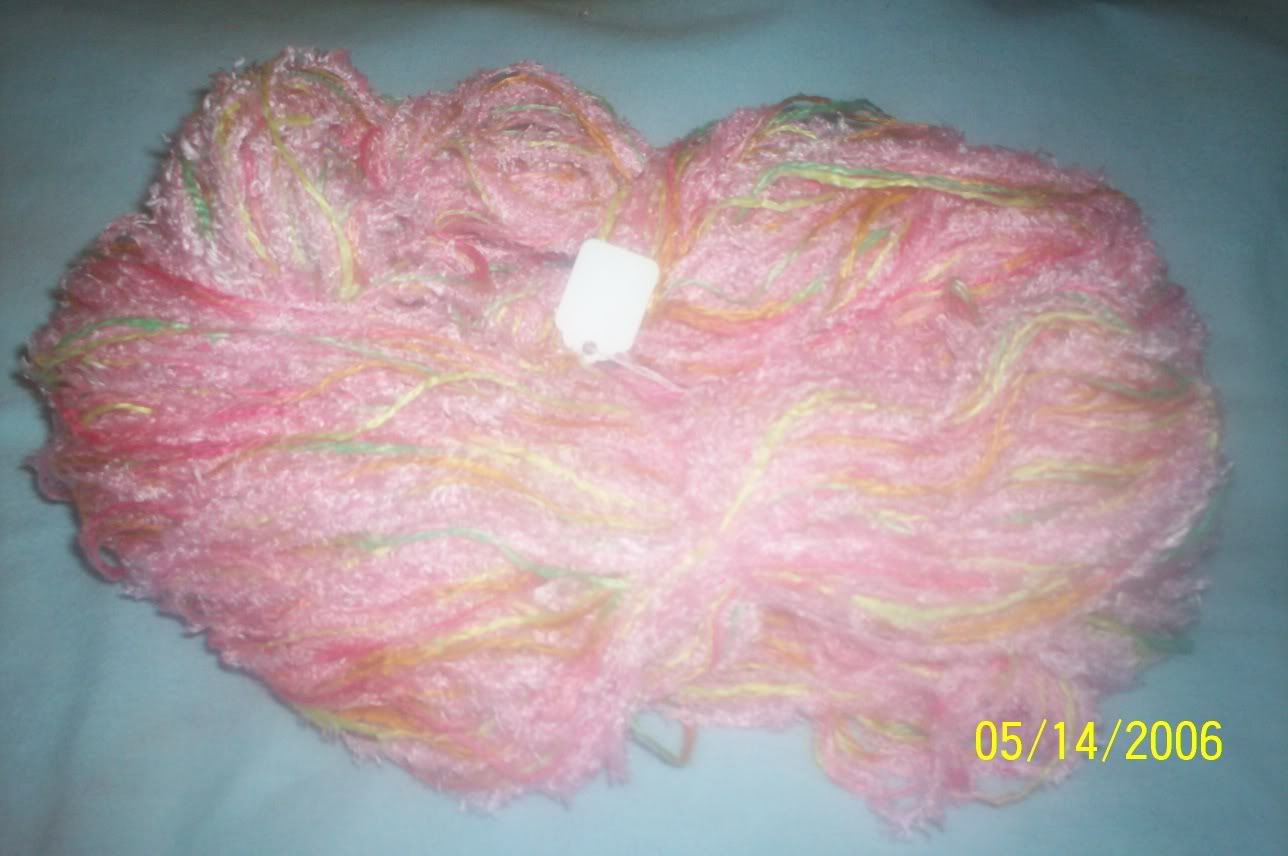 This came from the lovely people at The Fiber Studio. It bills itself as "silk rayon" and came in this gigantic hank...8 oz. or so, I think for eleven dollars. It knits up with almost a terrycloth feel about it, but softer. I'm thinking summer hoodies for the girls.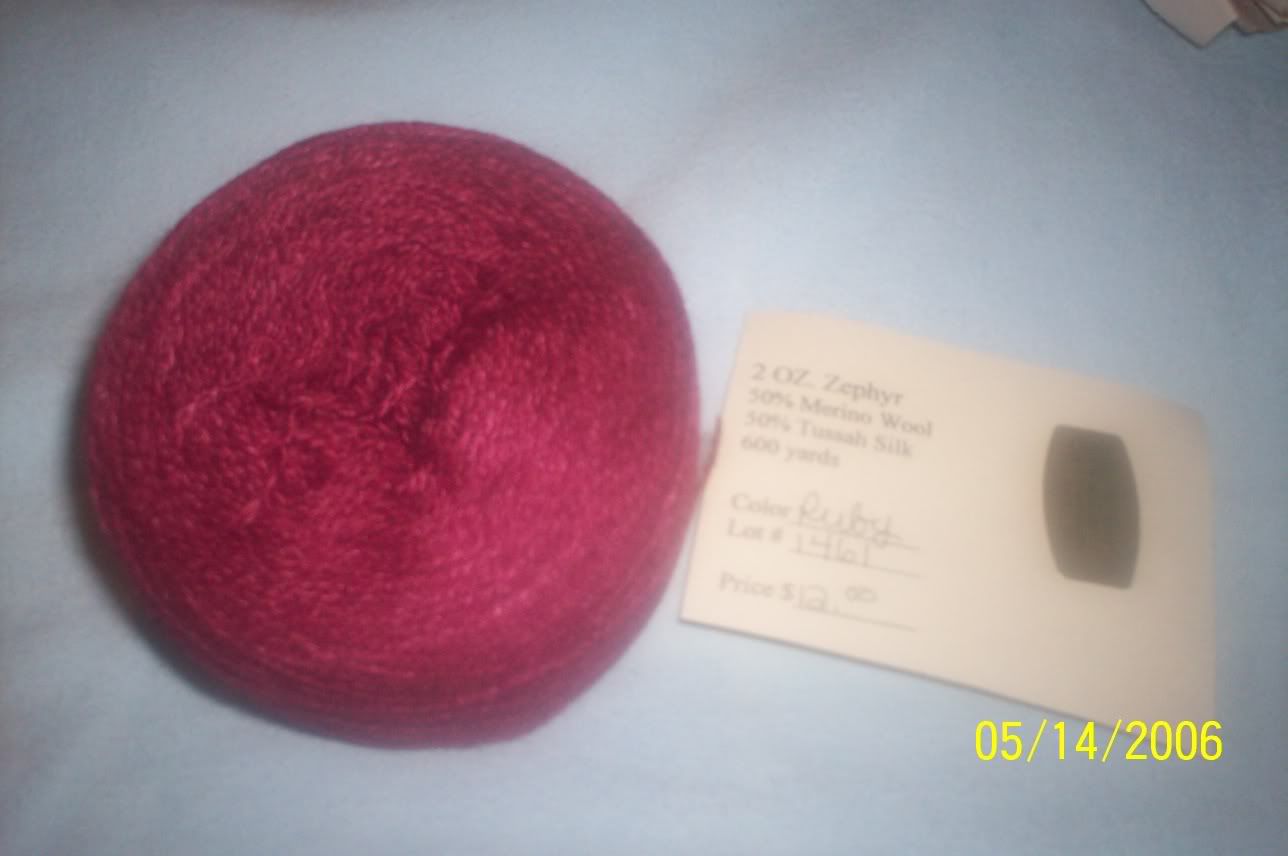 This one is called "Zephyr" from The Elegant Ewe. It is 50% merino and 50% tussah silk. There's 600 yards here in ruby. Gonna make a nice lace scarf for someone special. I just don't know who, yet. Twelve bucks.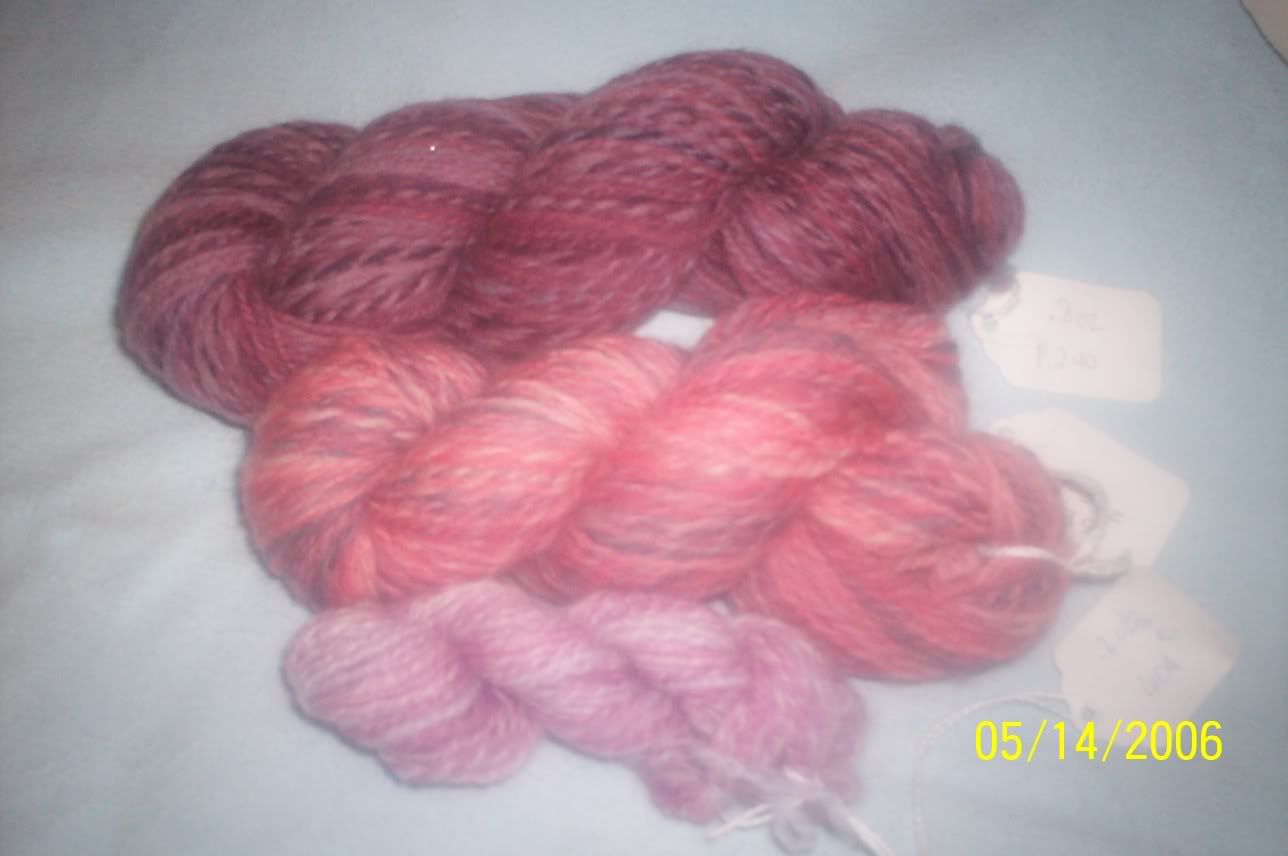 These three small skeins were a steal! Handspun by Ewe and I Farm, I paid 6.90 for all of them. They're only small amounts, but I like to use them as color accents in socks and mittens and hats and things. So I don't need much.
I was also intrigued by the drop spindle spinning. One lady was nice enough to show us how to do it and now I'm thinking I may have to try it. Just what I need, another hobby!
And finally, as proof that craftiness runs in the family, my Mother's Day gift from the Bug. She made it herself and I shall treasure it always.