Little Lovely Poncho
Okay, I told you I made the Bug her poncho. It's not "from hell" anymore because I found a way great variegated pink and red yarn that she liked so much she didn't even notice that I didn't use the heinous pink and red she picked out months ago. That has been relegated to The Stash.
The pattern I used is from "Top Down for Toddlers" in the largest size. I modified the collar because it was WAY too big for her neck and would slide down off her shoulders if I didn't do something. So I picked up the cast-on stitches, but only half of them and continued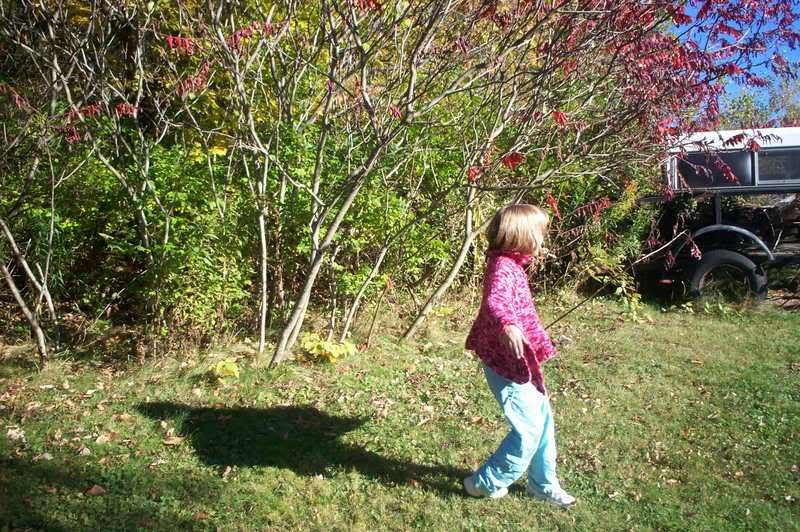 upwards in 1x1 rib and then I started increasing every few rows until it made a relaxed turtleneck.
Which is why I had to order extra yarn.
It comes just to her waist and wrists, and I think in these pictures she has it on sideways, but I can't be sure. I was rushing because it was 85 degrees out there today and the model was sweaty. Fierce, but sweaty.
The yarn is by handpaintedyarn.com and is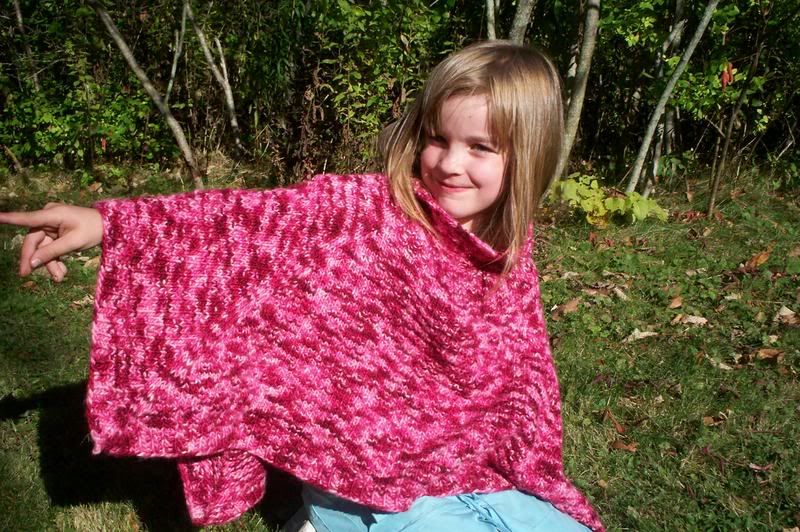 called "Little Lovely." I liked it so much I ordered a blue colorway to make a sweater for Bobo. No more ponchos! Blech!
I've also made progress on the porch. We painted the floor with a semi-transparent oil stain called "weathered barn board" and it looks good. I got the trim to paint tomorrow and nail into place. We have to finish it up because Dad is having his defibrillator replaced Wednesday and will be on light duty for awhile. So we want to get the bulk of it done. Luckily it's going to be cooler over the next few days. It was HOT today.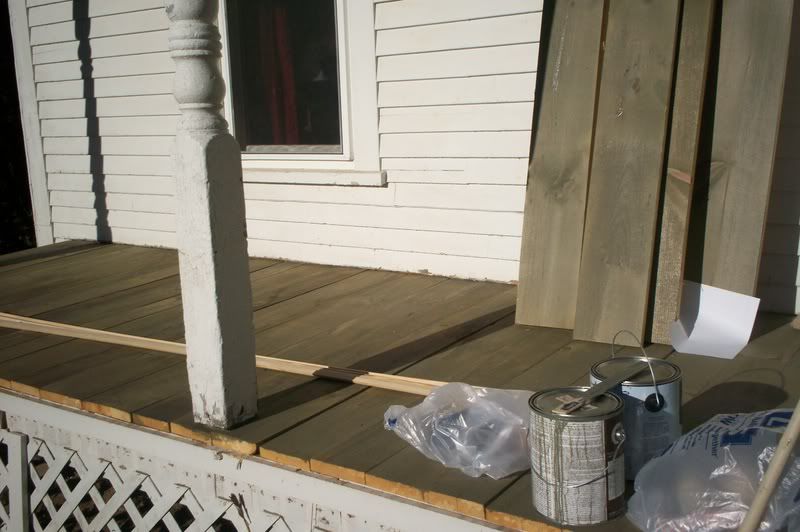 We went to the Sandwich Fair today. Usually it's about 20 degrees cooler and a warm bowl of chowder in a bread bowl and a hot apple crisp are just the ticket. Today it was in the 80's and the lemonade people were lovin' it!
I usually love it, but meh. Too hot to enjoy. And I burned my neck and cheeks. Meh again. More on that later, Sister has the pics and I'm tired. And still sick.
Meh.