An End to the Photo Drought!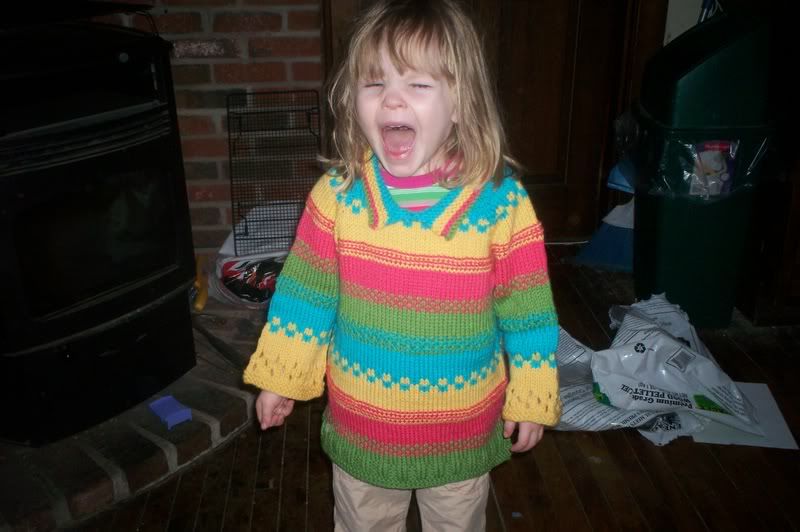 Here's Bobo in her latest Made by Mama creation. Please note the continuation of our Earl Hickey issues with the flash. She flinches before the flash goes off! She says cheese and scrunches up her eyes.
Kid's weird.
But cute, you gotta admit it.
Anyway, the sweater is knit from four balls, more or less of Knitpicks Merino Style in Crocus, Tide Pool,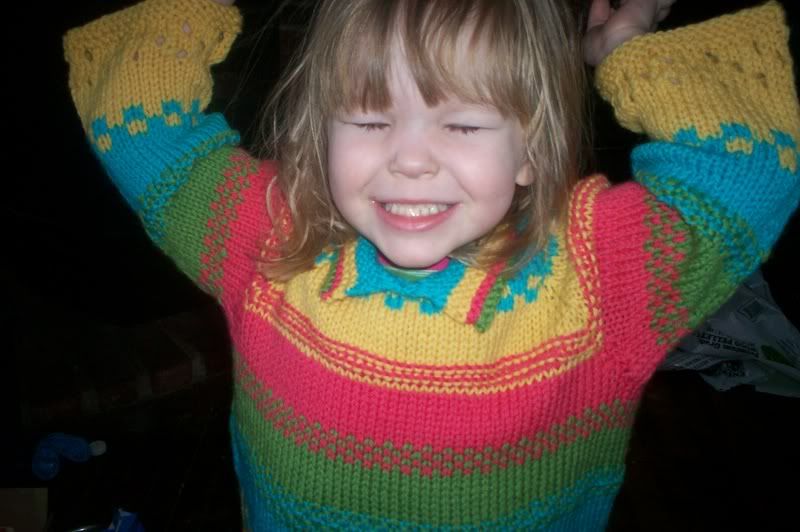 Rhubarb, and Asparagus. Yeah, it's garish, but she's three. And the colors make me happy and springy inside, so it's all good.
I used almost all the tide pool and almost all the rhubarb, and I actually had to go into stash for a few more yards of crocus and asparagus to finish. Thank God for the stash!
AAAAAAAANYway, I am supposed to be knitting furiously on a pair of legwarmers and I've truly lost my will to work on them. Only they're for a customer and they have been promised.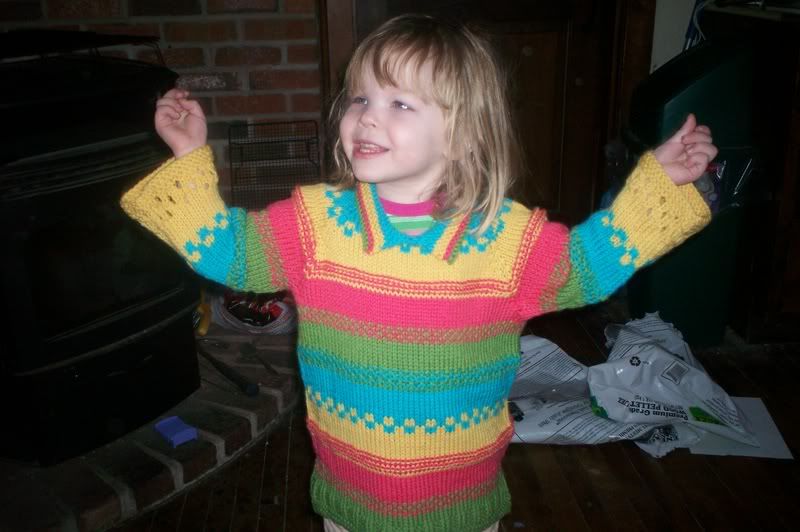 I'd like them out of my house very much so I'm forcing myself to knit. I'm really in the home stretch, but they're so boooooring!
The yarn I'm using is by Fearless Fibers and it is truly lovely to work with, which is a saving grace to be sure!
But my Knitpicks order came in yesterday with the yarn to work on the two cotton sweaters I started, and I hear their sirens song from the basket calling....calling.....calling to me......