Then Again, It Could Be My Giant Birdseed Hat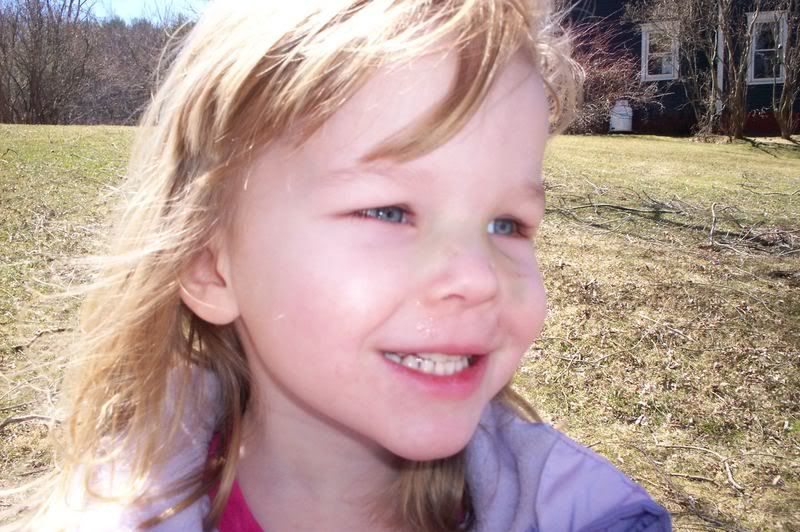 First up on the docket, here's Bobo today. Not swollen, her bruise is healing very quickly, but quite disturbingly to me, she's looking very "grown-up" as of late. I notice her round, pudgy baby face giving way to more angular lines, and check out how long her neck is! She's getting all big and everything.
But I have no plans for another one.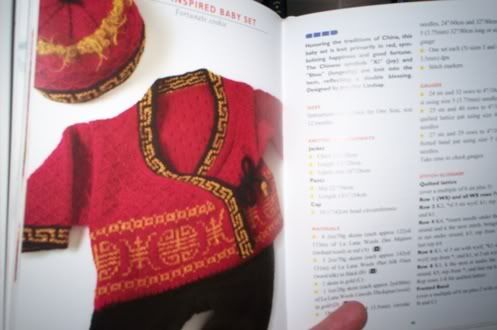 However, friends of mine are expecting in a couple of months! She's coming from China, and will be here soon, and I'm already planning this as her first gift from me. Much more baby knitting will ensue, but this is a start. I'll have more details as the project progresses to be sure!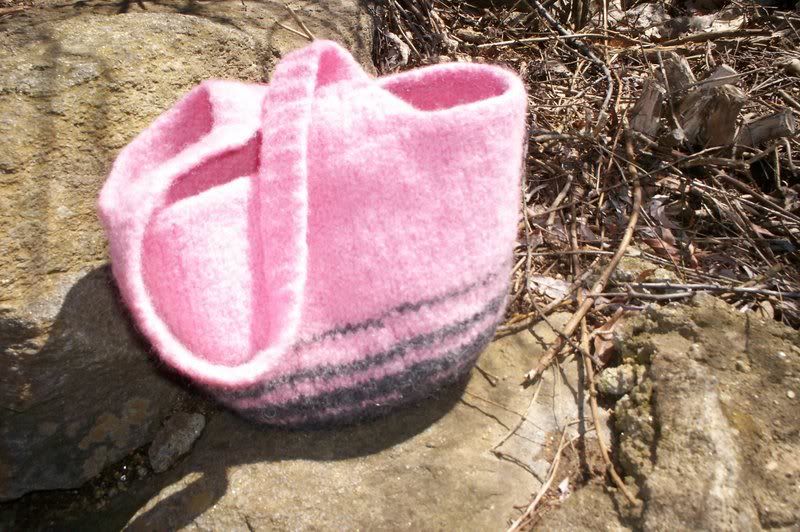 I also thought you should see at least a bit of what I've made lately. I did another pink bag for my etsy shop. This one is pink and grey (instead of brown). I'm quite fond of it. These are really fun and quick to knit and I think I'm getting a handle on this whole felting thing!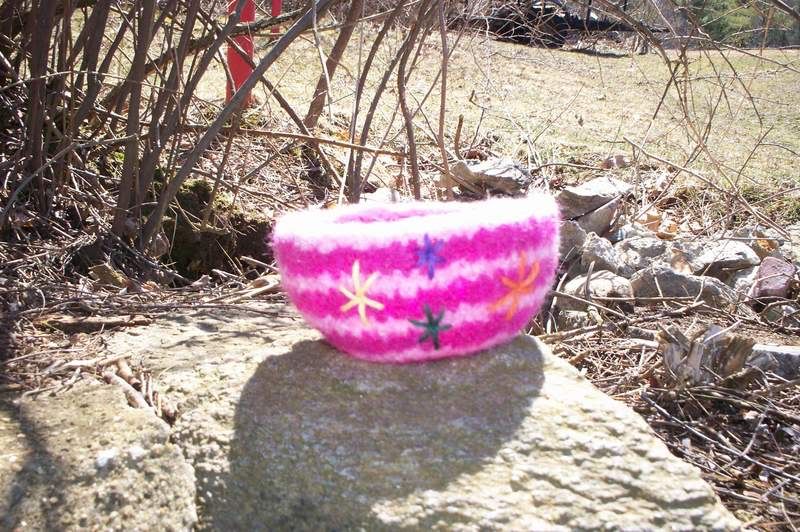 I made this bowl for my SP! She won't get it until she gets her big package, so I can show it to you ahead of time. I'm going to fill it with her favorite candy and tie it with some pretty wrap and perhaps a bow.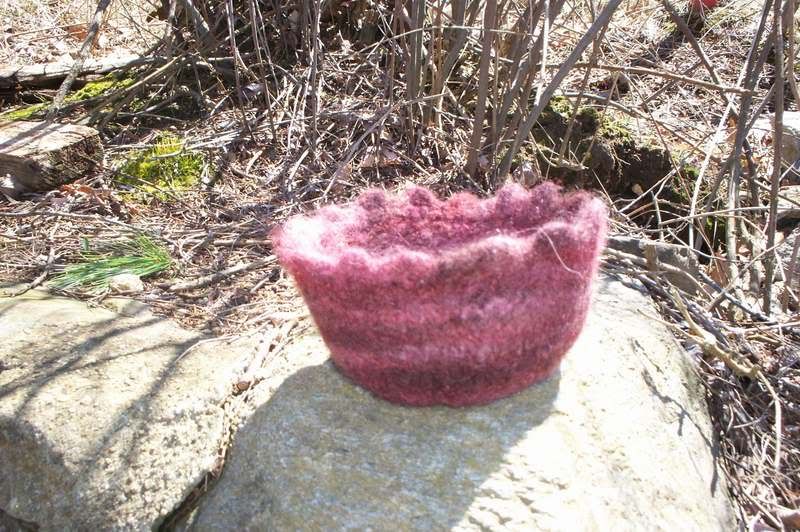 I made another felted bowl out of my own handspun. It was a lovely handpainted roving that spun up kind of bulky, and I love how the colors go from light to dark all over the place. I made the little nubbins at the top with some single crochet picots. I'm feeling like I should crochet something one of these days just so that I don't forget how and have to learn all over again.
I may have mentioned how like my late Aunt Elaine Bobo is. She has a mind of her own, much like my aunt did, and there are days I look at her and I swear Aunt E is looking back. I got preggers with her one month after my aunt's funeral, and she's named for her as well.
Well, in a creepy coincidence, I realized the other day that Aunt E was 33 when I was born, and I was 33 when Emma was born. There's a theory of reincarnation that holds that we not only go 'round again and again, but we tend to do it in similar circles of existence, which explains why we can meet someone for the first time and feel like we've known them forever. Of course the fact that Bo's a lot like me because she spends a lot of time with me, and I'm like Aunt E because I spent a lot of time with her makes sense too. But I thought the parallel was interesting.
And speaking of interesting things...
Bradyphrenia, aka knottygnome of Knittyboard fame, wants to know, "Why do birds suddenly appear, everytime you are near?"
Well, just like you, they long to be, close to me.
Or it could be the hat.