More Mittens from The Mitten Queen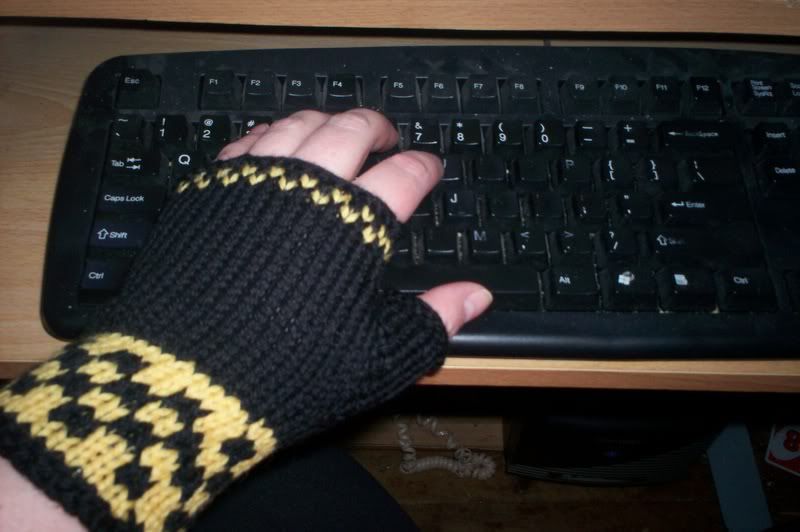 Some of the fingerless variety, this time. Apparently they're quite popular with the middle school set, or so I'm told. Or perhaps it's just around here that middle schoolers feel the need to wear incomplete mittens. I like to make them because they use up lots of odds and ends of yarn, and I don't have to worry about the thumbs being the same length, or as usually happens to me, too freaking short. I hate knitting thumbs. It's why I don't make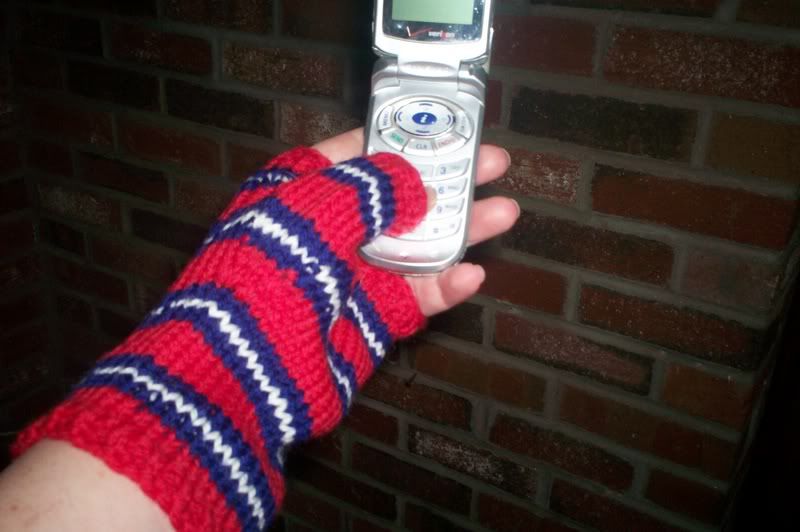 gloves. Blech.
There is a lone pair of mittens in there that escaped my post from yesterday. I couldn't get that picture to load no matter what I did. And so far this is my second attempt at posting this.
**I just went to move the pictures around and accidentally deleted the mittens in question. Apparently they are shy and do not wish to be seen. I have decided to stop fighting it.**
And like yesterday's mittens, these are all for sale in my etsy shop, if you were thinking of enhancing my stash-building fund or anything like that.
It's a good day for mittens though, I'll tell you what. It was 10 degrees at the bus stop today, but the air is so crisp and cold and the sky is as blue as blue gets. If you can get past the fact that your nose has frozen solid, it's kind of nice.
I recently enhanced my own mittens. They're a fabulous mishmash of Fair Isle goodness in pink and purple and white and blue. Not bad for my second foray into stranded colorwork, if I do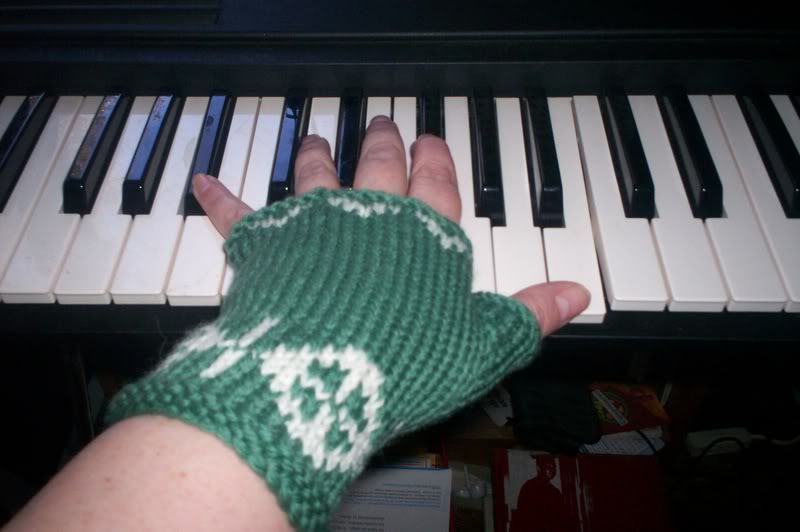 say so myself, but the ends didn't keep my fingertips all that warm. So I made them a lining that goes from the thumb gusset up and now they're just perfect. So perfect in fact that I got cocky and cleared the ice from my car like a madwoman. I was punching the ice to break it and then grabbing the edges and breaking the pieces off....and in all my excitement of having warm fingers, failed to notice that the sharp edge of the ice had CUT the yarn of my mitten causing a three stitch ladder on the left one!
Emergency surgery was required, and with a length of blue wool, a tapestry needle and a crochet hook, all was recovered and resecured. I have learned my lesson and will not wear my precious hand-knits--no matter how warm--to de-ice the car!