Get in the Car, Muthah, We're Goin' to the Fayah.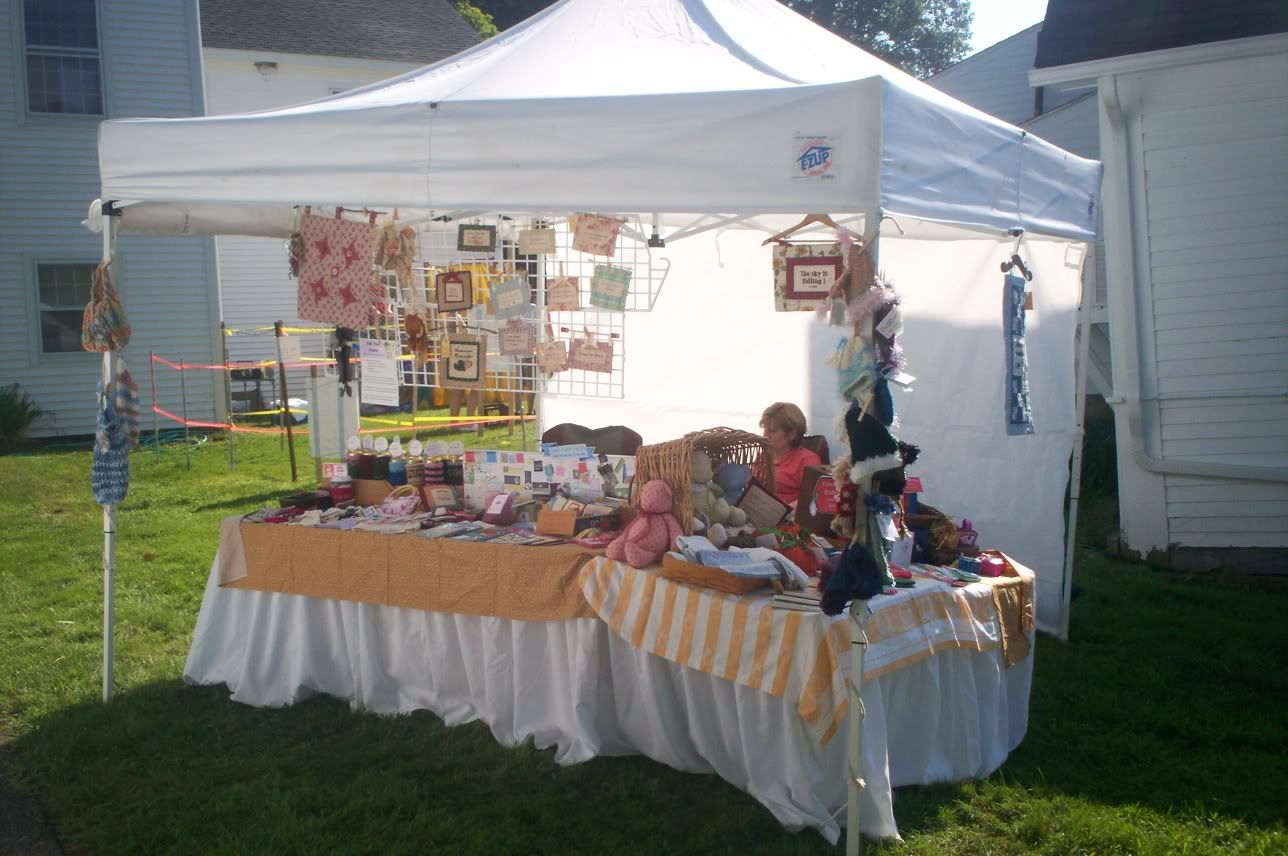 This is my booth at the
Canterbury Fair
. The weather yesterday? 92 degrees and humid. Still, I did sell some knit things, a couple of wall hangings, and a whole bunch of handmade cards. It was a good haul.
Sister is manning the booth, trying to stay cool.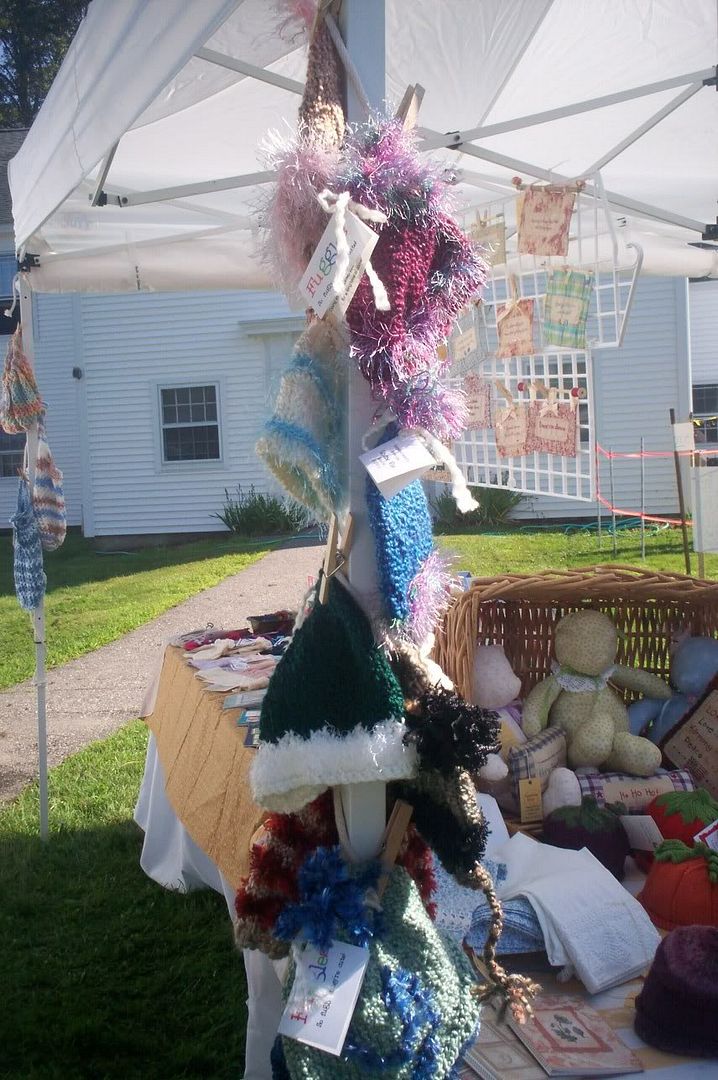 These are the Fuggles Hats on display. I sold three of them. They were quite popular. Had it been a mite cooler, I probably could have unloaded more of them.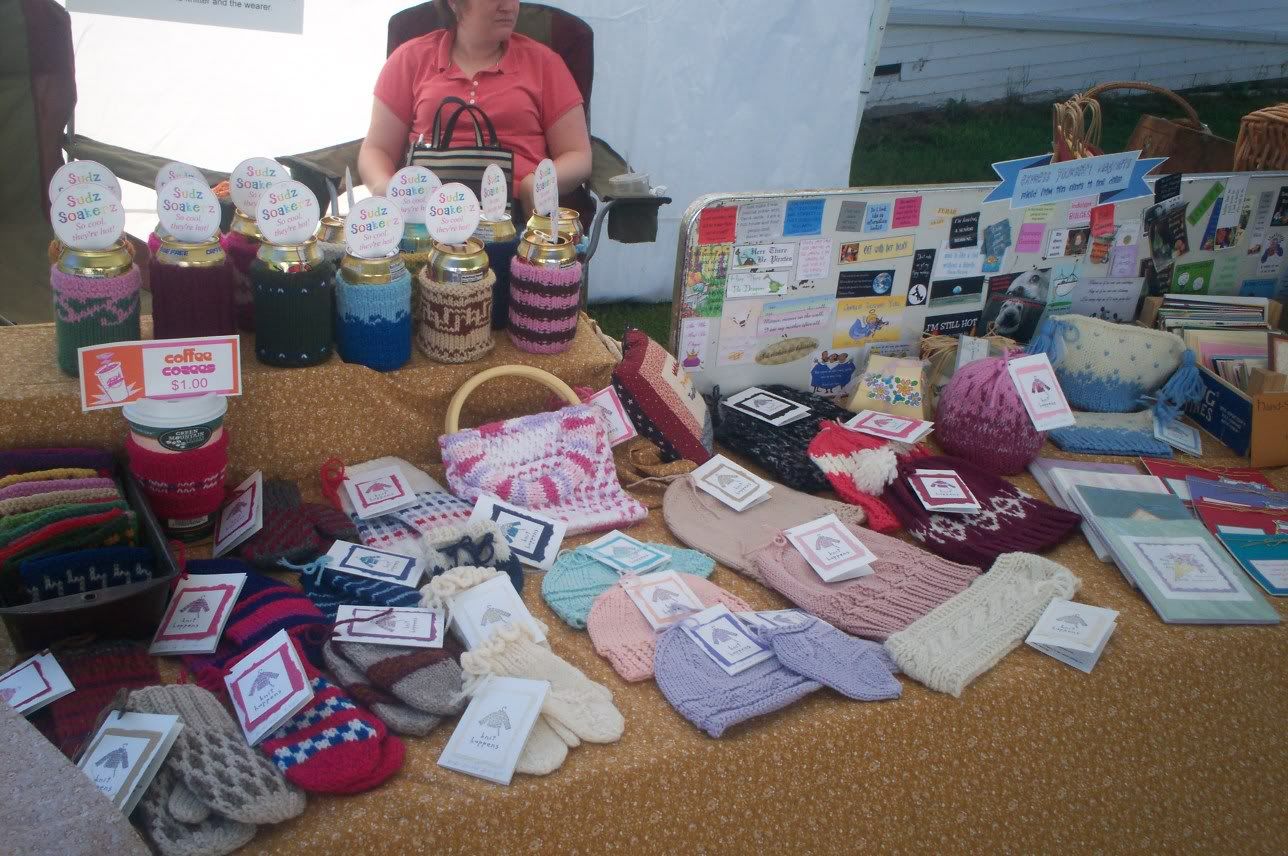 Two rows of Sudz Soakers and a loaf pan full of Coffee Cozees. I sold two Soakerz and one Cozee. Go figure. I thought they'd be a hit. I also sold two pair of mittens and three baby hats. If I had made more toddler sizes I'd have sold at least three more. Good to know.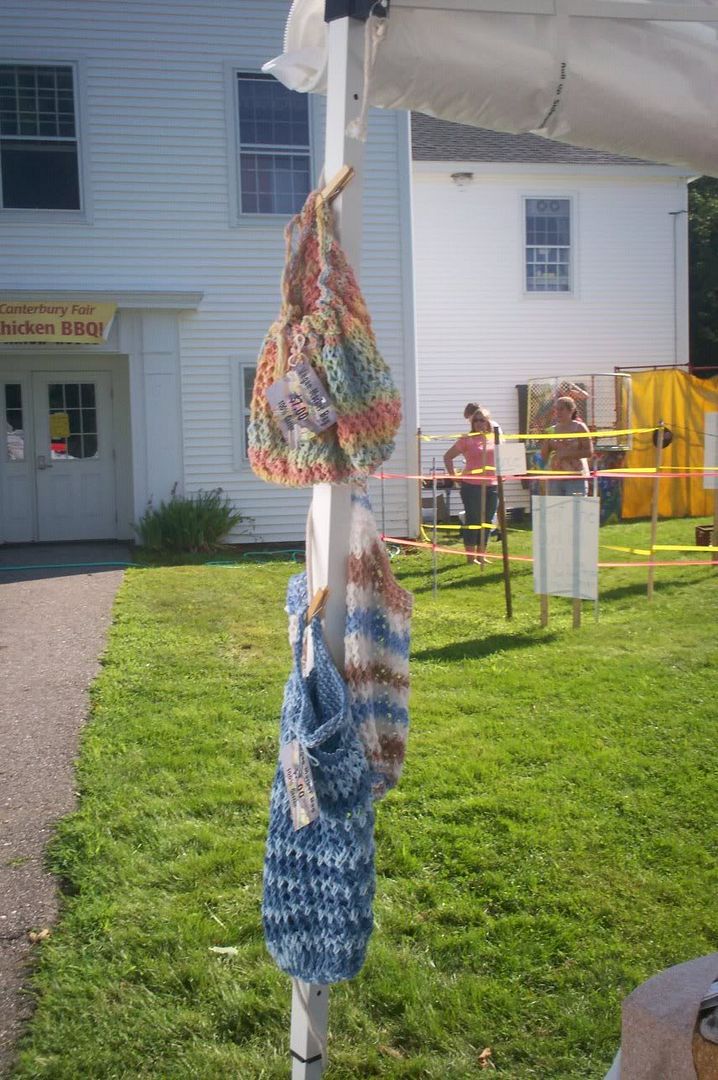 Vegan Market Bags. I thought these would sell in a crunchy granola town like Canterbury, but no takers. I wanted to put on the tag "Vegan Market Bags, 100% Canadian cotton. No Canadians were harmed in the making of these bags." But I find some (not all) vegans lack a sense of humor, and I didn't wish to offend. Well, I didn't wish to hurt sales.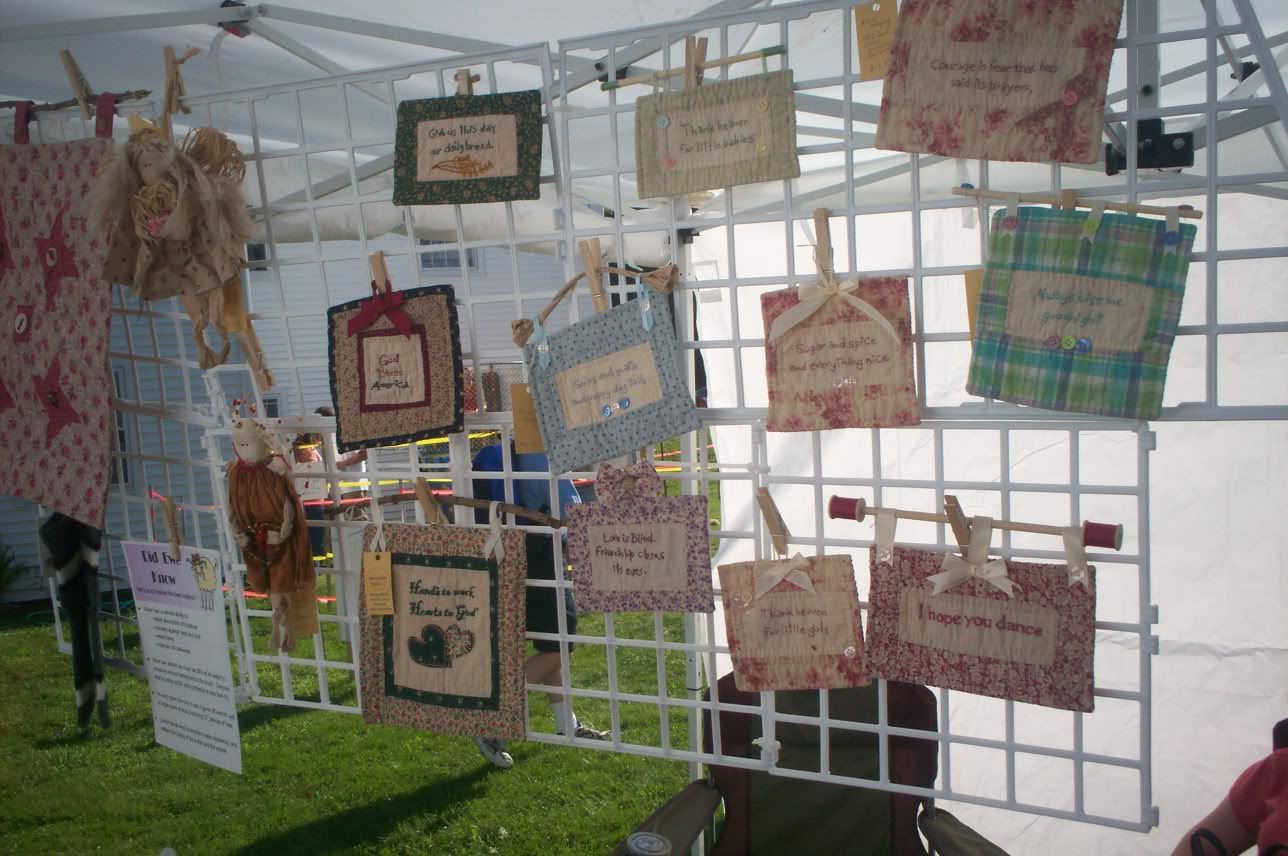 My quilted hangings. They are primitives with sayings on them. I sold two of them yesterday, so not too bad. They're not big movers. Oh, and I did sell a pillowcase with a crocheted edging. And they got a lot of notice yesterday too, which was promising.
I'd do this fair again. There's money to be made in Canterbury, only the heat was working against everyone, I think. We had the coolest spot in the place, and we were right beside the chicken barbeque and the frappe stand.
I have another fair in September and the church fair in November and that should just about do it, unless something else promising comes up in the meantime.
At the end of the day I walked away with enough cash in my pocket to keep me in yarn for a few more months.
Whee!